To get a sense of what sort of songwriting tips I can offer
take a look at this article I wrote for Songwriting Magazine:
http://www.songwritingmagazine.co.uk/tips-techniques/jane-taylor-finding-your-lyrics/22364
The NEXT songwriting workshops are:
SAT 24TH & SUN 25TH MARCH 2018 (10AM-5PM) - 4 Places left
SAT 14TH & SUN 15TH APRIL 2018 (10AM-5PM) - 6 Places left
SAT 19TH & 20TH MAY 2018 (10AM - 5PM) - 6 places left
Upper Vobster, North Somerset
£100 per day (both days recommended, or Saturday if you can only make one)
Plus a hearty home-cooked lunch
This is a 2 day workshop
There is a gorgeous b&b next door for those staying over
after that there will
Contact jane@janetaylor.co.uk
TO BOOK THES WORKSHOPS or enquire about one to one sessions and future workshop dates please : e mail jane@janetaylor.co.uk
Here's a link to someone's experience on one of the workshops
http://www.markbritton.net/songwriting/songwriting-workshop-experience/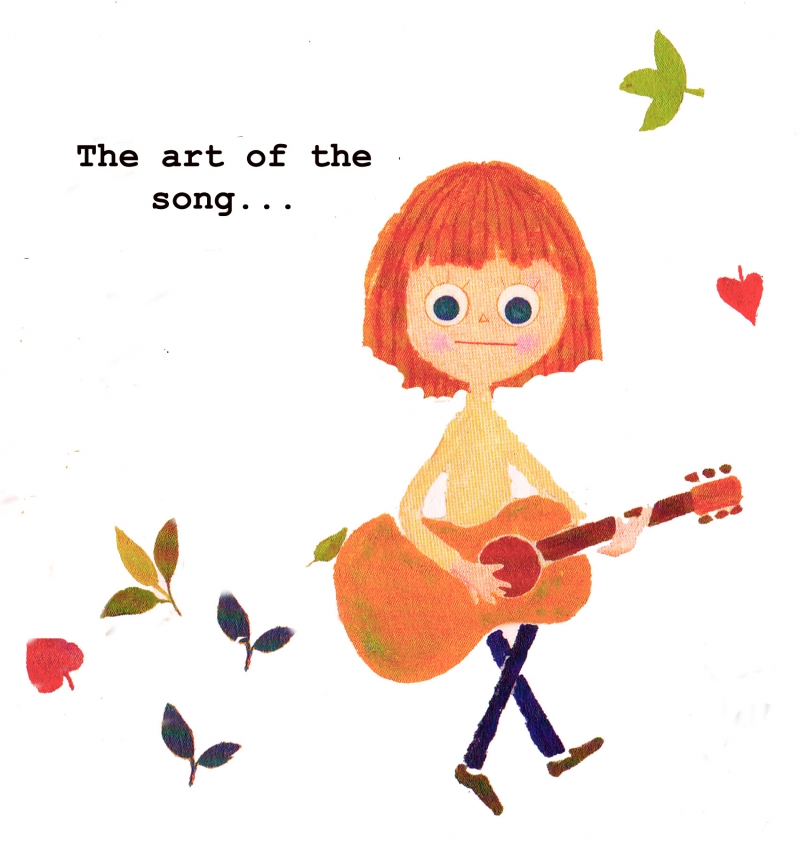 Things we will cover...
-
- Learn how to write a song from scratch
- Find out how to create inspirational lyrics
- Discover your voice, and explore melody fearlessly
- Experience how to write a song without an instrument
- Interact and co-write with other musicians and writers
All in a supportive and encouraging environment.
This is a completely fresh approach to songwriting that will inspire you!!!
TESTIMONIALS
"The BEST songwriting workshop I have ever been on! "
"A creative paradise! Thank you!!!"
"I have to say that my song writing and knowledge of song structure has exceeded massively thanks to Jane"
"The right balance between 'tasks' and 'rest' periods. I have been to many of Jane's workshops and each course has felt fresh and new in its approach"
"Beautiful people!"
The coaches are excellent at creating a relaxed and warm environment conducive for creativity"
"The content and delivery were highly professional and stimulating. The leaders encouraged new ideas."
"Encouraging and inquisitive - it really felt each writer was valued and interesting."
"This has inspired me, improved my confidence and completed another piece of the musical learning 'jigsaw'."
"Awesome weekend! Thanks so much for being so supportive"
"Really well structured, fantastic support, educational and inspirational!"
"I felt like part of a family after a few days!"
Private Songwriting Courses
Private tailored songwriting sessions for individual songwriters
Please drop me an e mail at jane@janetaylor.co.uk and we can discuss what you would like to work on most of all.

1 hr a week/2 weeks
A special day session or afternoon
A whole week-end
All tailored to whatever you feel you need to work on as a songwriter. I have worked with people who have never written a song before and with professional full time songwriters. You are all marvelous artists searching for a better way to communicate how you feel through words and music and THAT I love most of all.
WHY TRY A SONGWRITING WORKSHOP?
The art of the song - the process
As a songwriter, over the years I have been fortunate enough to have experienced lots of positive feedback for my craft. The applause and the reviews and the awards are all a nice way of being told that you're songs work somewhere along the line.
That positive feedback has only encouraged me further to develop my craft and to get better at what I do. It's why I know that only when we get positive encouragement do we ever flourish as artists. Far too often songwriters become isolated and are left with a rather negative inner voice that can often sabotage so much of their creative exploration that it can often be a battle to write a song at all!
I know this because I too have been in that battle!
But when I decided that I wanted to teach songwriting I realised that in order to do this well, I really needed to learn to understand my own process. When I broke it down I discovered that writing a song was not actually such a mystery!! I managed to develope many creative and wonderful ways to help people access the songs within them. I truly believe that everyone can write a song if they want to and that we can always find inspiration for our songs and better still, that we can eliminate 'writers block' for ever!!
I thought that breaking down my songwriting process would take out the magic from it. I was used to 'waiting' for songs to arrive whenever they decided to and there was something mystical about this for me.
However, it turns out, it unleashed a whole new way of looking at songwriting and what's more, it meant that I no longer had to 'wait' for inspiration. Today I can write a song about ANYTHING and at any time, and as a songwriter and a mum with limited time, this has been a complete revelation to me.
The Art Of The Song courses teach methods and techniques that will allow you to write songs whenever YOU want to write them and in these workshops you can lean to write a song from scratch without any previous experience.
If you do write already, then I can help you develop your craft even further so that you can write in many different styles. I have tips and practical tools that can help any songwriter access every area of their creative potential and in my experience people always have far more potential and talent than they dare to imagine!!
xxx